Social Program
Tuesday we will be happy to welcome you to one of the most historical and famous places in Porto – Caves Calém Port Wine Cellars. There you will be able to discover Port wine and all its history. You will be given the opportunity to know its evolution through out the years as well as the region where it is produced and the way it is obtained.

After this visit we will enjoy a cocktail reception in a renewed Caves Calém cellar. These cellars are located in one of the most beautiful areas of Vila Nova de Gaia, right by the Douro River side overlooking the world known Ribeira (the white building in the picture below). We hope you will enjoy your visit!

Conference Banquet
The Wednesday banquet will take place in the "Salão Nobre" (noble room) of the "Alfândega" building, Porto's former Customs House. Beautifully located near the Douro river mouth, its construction remotes to the second half of the 19th century (1860). Its architecture includes stone arches and columns, iron columns, brick vaults and heavy wooden structures. The building was restored by a famous Portuguese architect - Souto Moura - in 1998.
Its location in the historical centre of Porto, the proximity to Douro River, its dimension and singular architecture, are some of the attributes that make this an unique place.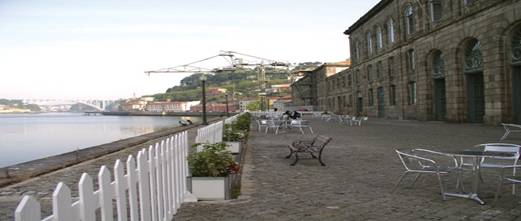 ---
The organizers thank the exhibitors and supporters of the conference:
Springer Verlag published the proceedings of the conference, as vol. 4006 of Lecture Notes in Computer Science